File Name: bod_lib_on_facial_distortion
Studio: Bondage Liberation
Featuring: Elise Graves, Haskell Holland
Format: MPEG-4
File Size: 1.18 GiB
Duration: 34 min 5 s
Resolution: 1920×1080 (16:9)


There is something so special about a person's face. It is generally what comes to mind when you think about someone – it represents their personhood. It is for this reason that I love to fuck with a person's face! In the same way as a slap to the face can register as a dramatic insult, controlling the face with bondage registers deeply to the soul. It is undeniable that you are no longer in control when someone else is clamping your face with electro clamps, prying your mouth open with a cheek spreader, and invading your throat with their fingers. For this reason, Haskell Holland appears to be having a difficult time being strictly wrapped in my optometrist bondage chair. His yells and screams are stifled by my hand stuffed in his mouth and by my distracting him from the pain in his face with a powerful vibrator to his cock. Enjoy Haskell's distorted soul!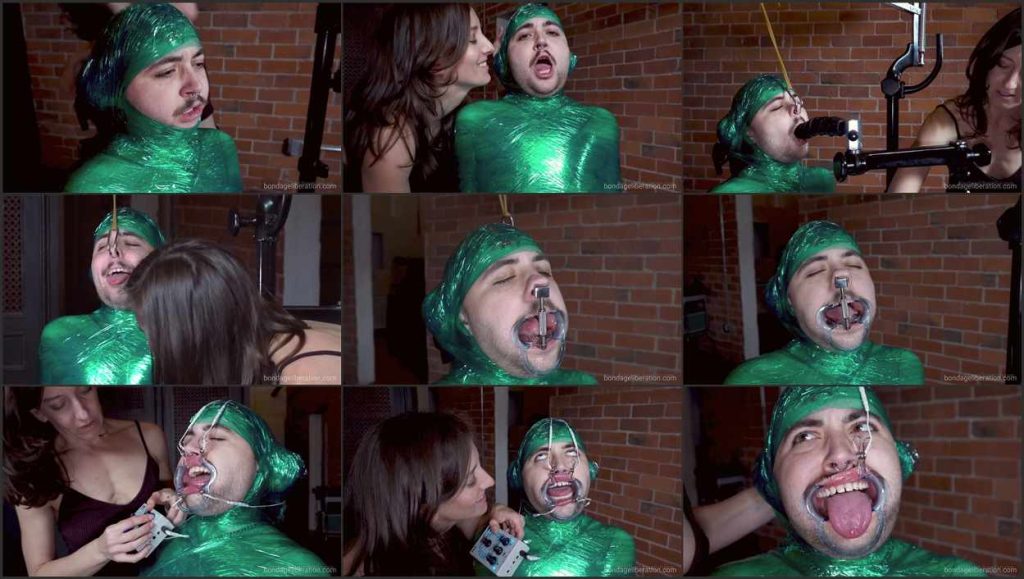 (Visited 76 times, 1 visits today)