File Name: bod_lib_on_nursing_a_grudge_cr_ms
Studio: Bondage Liberation
Featuring: Elise Graves, KissMeDeadlyDoll
Format: MPEG-4
File Size: 2.42 GiB
Duration: 47 min 23 s
Resolution: 1920×1080 (16:9)


Although Elise would generally protest her nurse's invasive treatments, some secretly suspected that she enjoyed them. Indeed, Elise was ambivalent about the treatments, but she was clear on one matter – she wanted the roles to be reversed. She longed for the opportunity to have control over her nurse, and seized the moment when she found herself alone in the recovery room. After wiggling out of her inadequate restraints, Elise makes it her mission to find her nurse. As Nurse Doll comes to in the treatment chair, she recognizes that something is not right. Although she is still dressed in her sexy latex nurse uniform, she is on the receiving end of Elise's twisted treatments. First, Elise inserts a metal gag into her nurse's mouth, using a small wrench to pry her jaws apart. Kissing her restrained nurse on the mouth ( and elsewhere later!) has been a fantasy Elise never thought would come true, but here she was living the dream.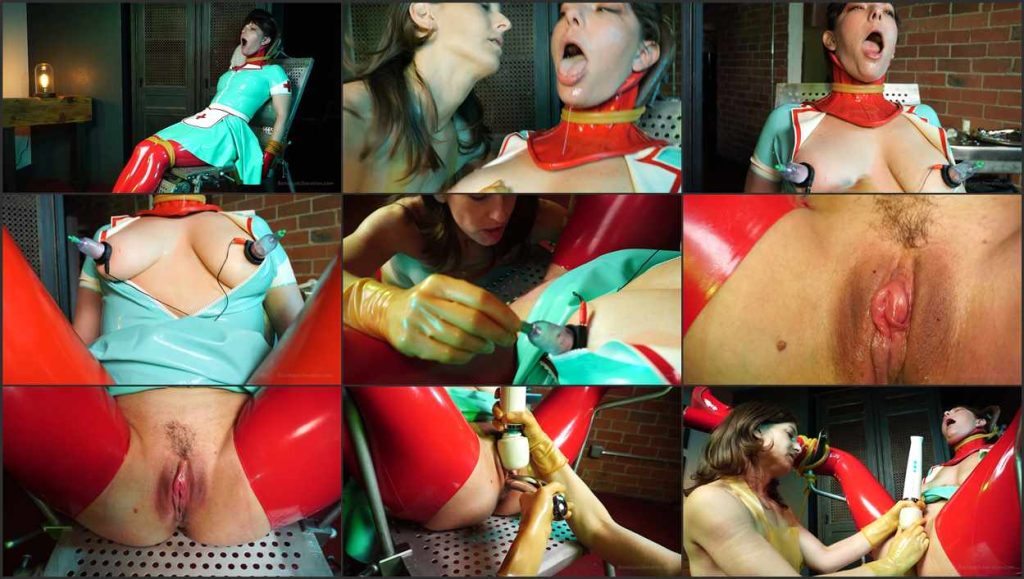 (Visited 247 times, 1 visits today)