File Name: bod_lib_on_the_double_domme_nurse_experience
Studio: bondageliberation
Featuring: Kino Payne, Lita Lecherous, Elise Graves
Format: MPEG-4
File Size: 432 MiB
Duration: 30 min 38 s
Resolution: 1280×720 (16:9)


Kino was in a bad accident resulting in two broken legs and a head injury. This head injury has lead to some unruly behavior, and as a result, Kino finds himself now secured in a canvas straitjacket, bound to his hospital bed. As he is unable to care for himself, he is now cared for by Nurse Lita and Nurse Elise. What these two nurses lack in knowledge and experience, they make up for with very attentive care! Kino hasn't been able to urinate or release his bowels in days due to his injury, therefore his nurses try their best to stimulate his urethra with an electro sound and his rectum with an electro dildo. This is very intense for Kino, who has obviously been through a lot. The nurses try to soothe him with vibrations to his cock, but it appears that nothing will help this hopeless case.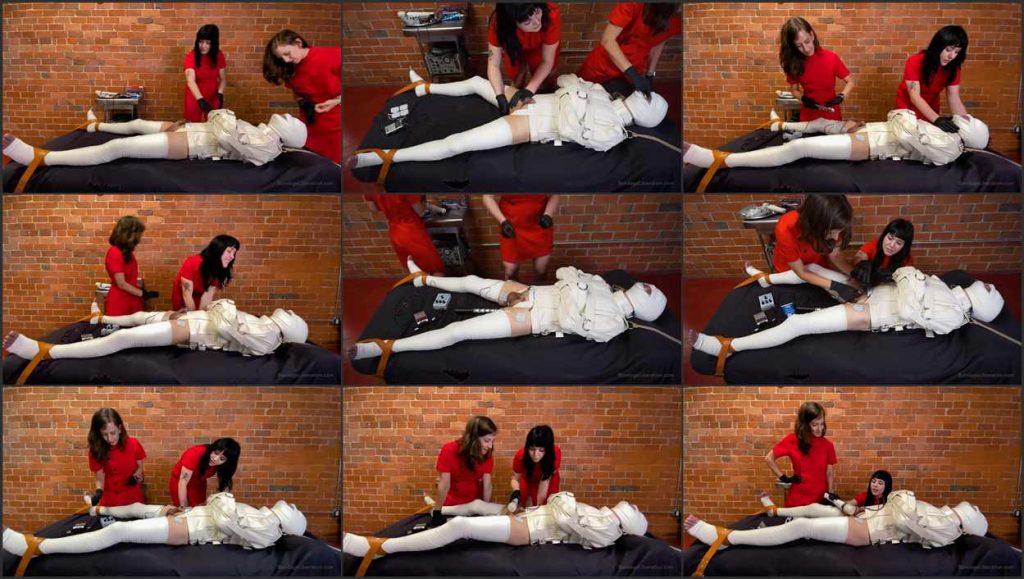 (Visited 215 times, 1 visits today)