File Name: bod_lib_on_stretched_out
Studio: Bondage Liberation
Featuring: Elise Graves, Kino Payne
Format: MPEG-4
File Size: 2.03 GiB
Duration: 57 min 31 s
Resolution: 1920×1080 (16:9)


Elise is tied, tickled, teased and generally taken for a ride as she is tightly stretched out on a bondage bed. Her wrists are tied in such a way that she tightens the rope around her neck anytime she pulls on her arms. Due to the many sensations Kino orchestrates for her – be it electro, pain, or pleasure, she is unable to stop herself from doing exactly that. Bathed in pink light, Elise's body is glowing as she twists and turns, screams and moans. This video is a slow burn that documents a play session in an authentic manner. Enjoy!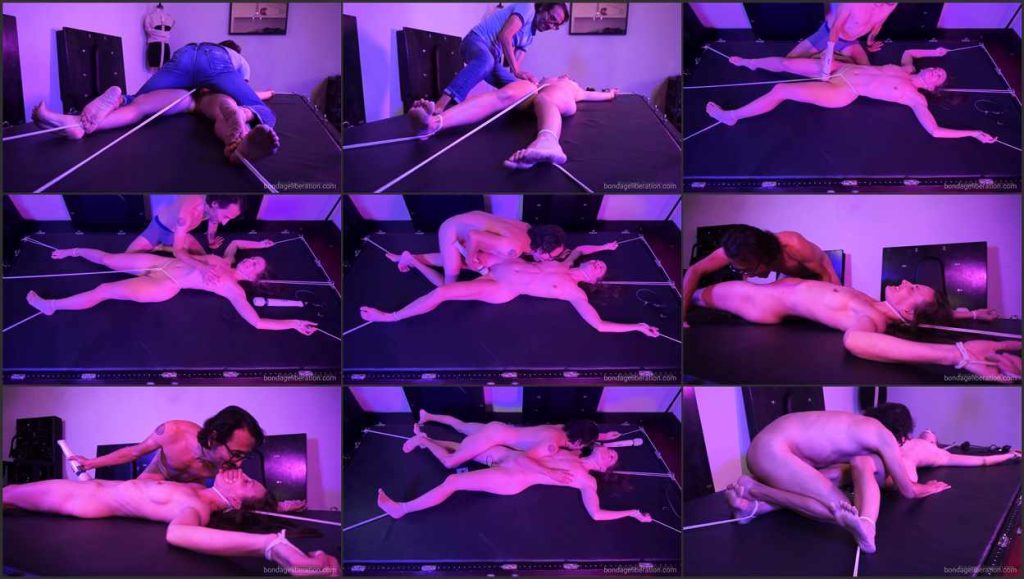 (Visited 68 times, 1 visits today)