File Name: bod_lib_on_elise_triple_stuffed
Studio: bondageliberation
Featuring: Kino Payne, Elise Graves
Format: MPEG-4
File Size: 487 MiB
Duration: 35 min 3 s
Resolution: 1280×720 (16:9)


Elise Graves has three holes in her body and Kino Payne has a desire for them all to be filled. After gagging and tying Elise into an exposed hogtie with her legs spread open, Kino stands nearby stroking himself as he watches Elise squirm and drool. The first hole to be stuffed is Elise's mouth. The ball gag is removed and a dildo on a stand is inserted in its place. Elise is instructed to suck it and indeed does at length. The second hole to get stuffed is Elise's pussy. A metal electrode is inserted into her pussy, causing her to never forget who is in control of her body in this moment. Kino saves the ass for last, as he slides a smooth, glass dildo into Elise's asshole and fucks her with it. Finally, all three holes are stuffed, as god intended! To celebrate, Kino vibrates Elise, bringing her to many loud, drooling orgasms. He begins to feel a bit jealous of Elise's situation, and grabs an extremely powerful vibrator for himself.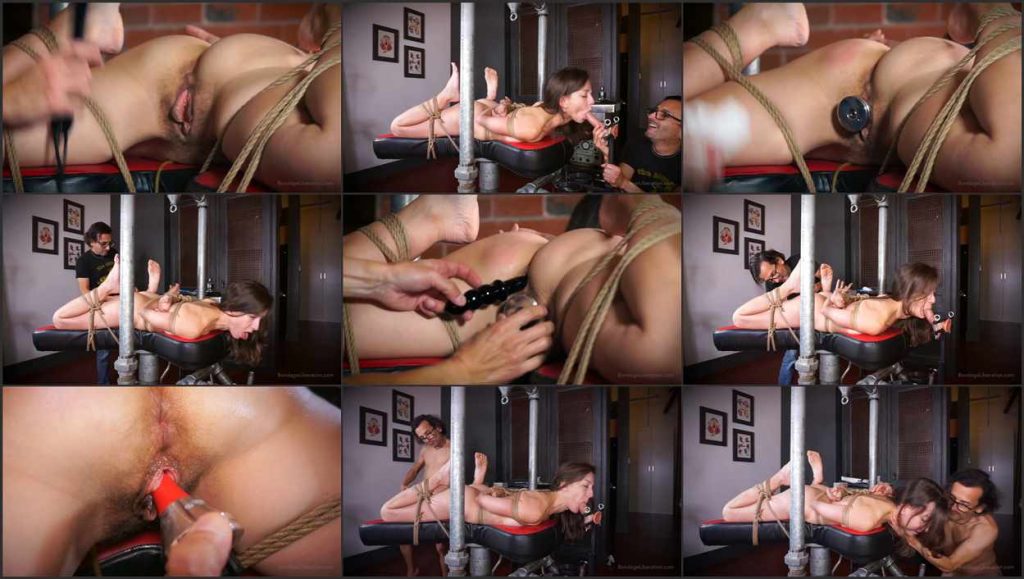 (Visited 1 times, 1 visits today)