File Name: crl_pce_mummified_beauties_tickled
Studio: caroline-pierce
Featuring: Caroline Pierce, Araneae, Sandra
Format: MPEG-4
File Size: 550 MiB
Duration: 16 min 43 s
Resolution: 1440×1080 (16:9)


We find you the most fabulous feet and beautiful breasts, presented on well wrapped women! Ready to ship, secured in duct tape mummification from ankle to neck, who will be your pleasurable, pretty, package to purchase? The curvy, tanned and toned MILF with massive mammaries and silky soft soles and silver hair? Or the athletic, long-limbed, flame haired, porcelain skinned beauty next to her… Presented to you by our sexy sales lady, Caroline Pierce, delightfully displaying each unique attribute for your perusal, demonstrating their tongue temptingly, ticklish toes… Ready and waiting for delivery to the highest bidder! Bidding starts… now!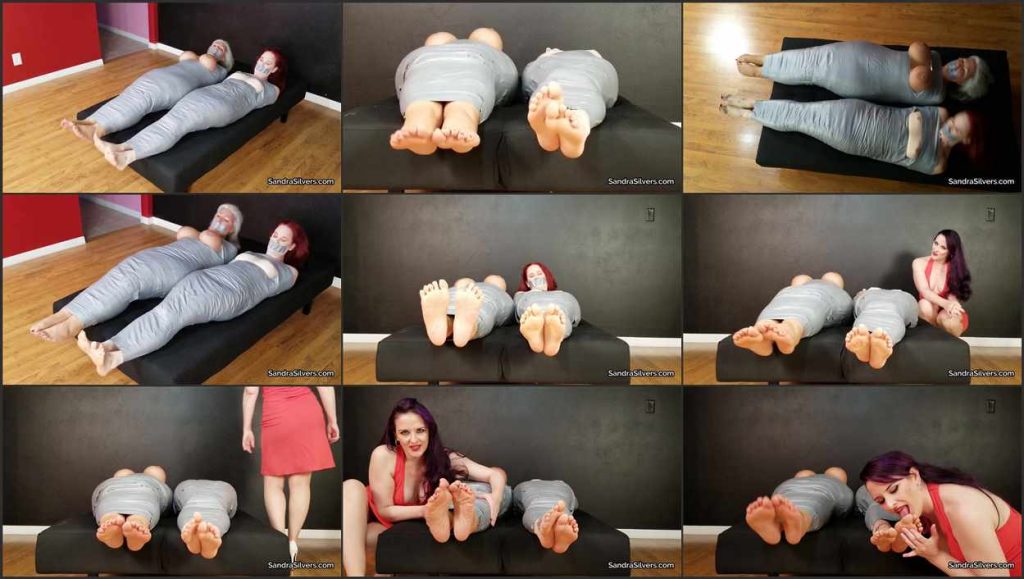 (Visited 135 times, 1 visits today)