File Name: bod_lib_on_quite_the_predicament
Studio: bondageliberation
Featuring: JimmyUSMC, Elise Graves
Format: MPEG-4
File Size: 333 MiB
Duration: 24 min 9 s
Resolution: 1280×720 (16:9)


Some days are easier than others for me to connect with my sadistic side. Generally when someone is expressive, showing enthusiastic consent in their suffering, and trustworthy, I am able to tap into my sadistic side. This was certainly the case with Jimmy on this day. This video, as well as a very intense part two coming in the future, surprised me – I forgot I made Jimmy suffer as much as I did! Generally I get distracted by how sexy he is to torment him too much, but on this day I dressed him in all the sexiest things I could find – a neck corset, a head harness, a mesh corset, and a leather arm binder – before tying half of him up and half of him down. A tug of war, you see. His balls are securely tied to the bamboo spreader bar between his ankles, which makes him squat – deeply! Given that Jimmy is one strong fucker, he is able to handle it but his suffering sure is sweet to those who are lucky enough to witness it. Behold, Jimmy's sexy suffering! Enjoy!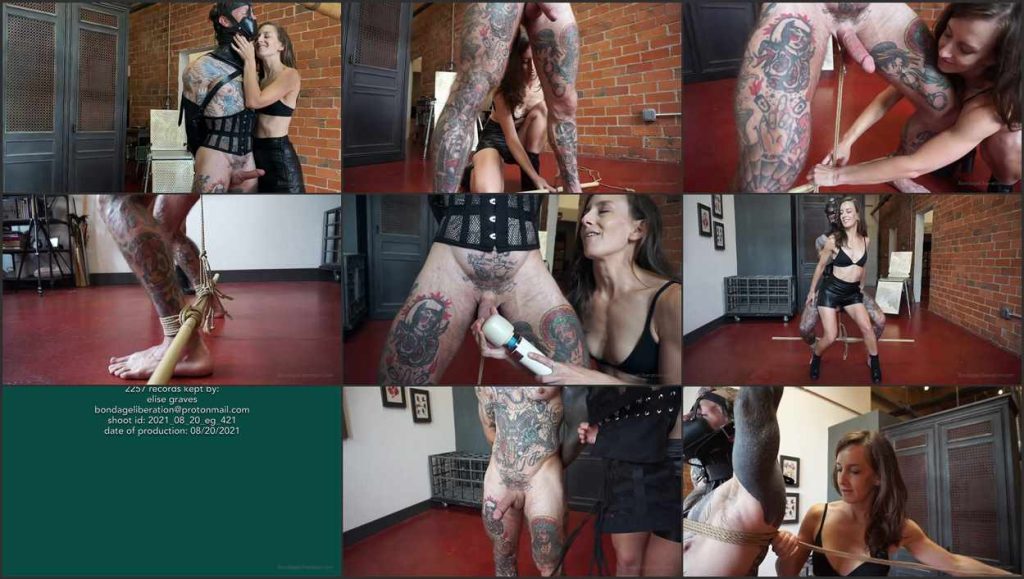 (Visited 900 times, 1 visits today)