File Name: bod_lib_on_when_elise_met_ruckus
Studio: bondageliberation
Featuring: Ruckus, Elise Graves
Format: MPEG-4
File Size: 360 MiB
Duration: 25 min 31 s
Resolution: 1280×720 (16:9)


Although I have briefly met Ruckus once or twice before this particular meeting, I feel this was the moment in which I truly met them. I had previously seen a glimpse into Ruckus's rope-loving soul and I knew that I wanted to tie them up in my own studio. I get a very feline vibe from Ruckus, which is to say that I really like them! Quiet, yet expressive, and as you might have seen in the previously- posted shibari video, Ruckus is TOUGH. Here, though, I introduce myself to Ruckus and get a feel for our energetic connection. I inform them that they will need to suffer bastinado for me if they want to be rewarded with some gooey attention paid to their cock. Until I see Ruckus truly suffer for me, all they get are teeth biting down on their sensitive cock 🙂 Enjoy watching this sexy person be tied in rope – I know I did!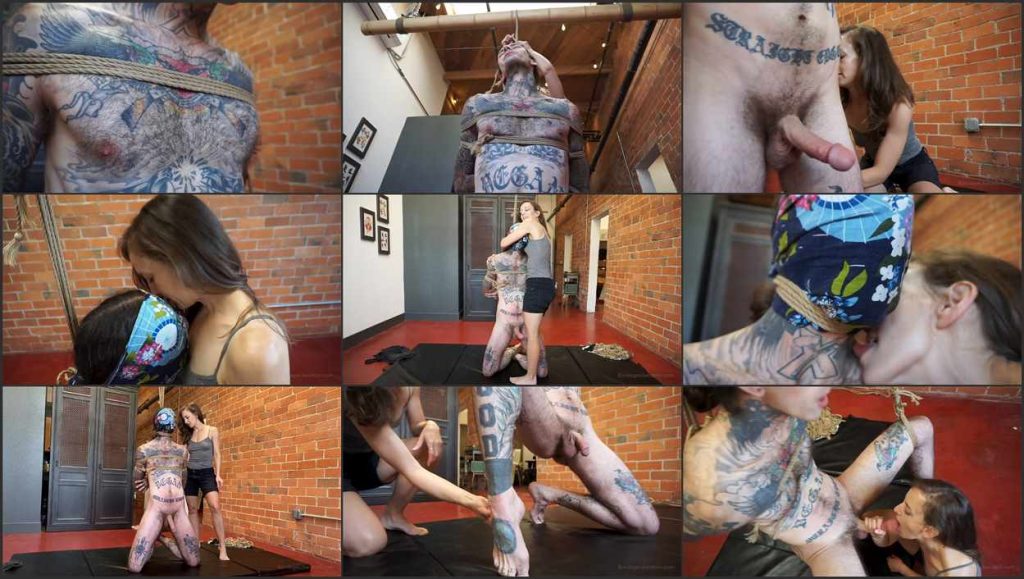 (Visited 986 times, 1 visits today)