File Name: her_choice_cr_mss
Studio: SeriousImages
Featuring: Mistress Miranda
Format: MPEG-4
File Size: 454 MiB
Duration: 15 min 7 s
Resolution: 1280×720 (16:9)


After cleaning Miranda's spiked heel boots with his tongue, Miranda's rubber gimp is zipped into a latex sleepsack, gas-mask hood, and then strapped down to a table. Once he is completely secured, his electrified butt plug is connected to an Erostek e-stim box, along with wires from the bands around his cock. Miranda adjusts the knobs of the e-stim box to peak his stimulation every few seconds which makes the rubber gimp rise and moan at regular intervals. This scene is pretty hot! In addition, the layers of rubber and the gas-mask hood with black-out eye ports are pretty hot too! It's a great combination of gear. I wish I could be in his helpless position for a few hours myself. This gimp is in rubber heaven while under the control of Mistress Miranda.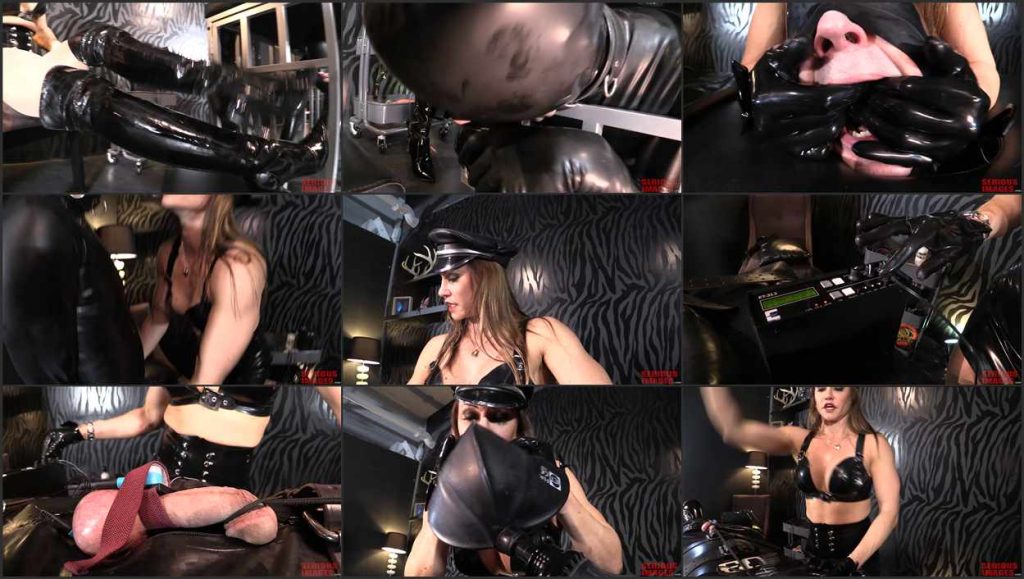 (Visited 140 times, 1 visits today)