File Name: bod_lib_on_suck_and_release
Studio: bondageliberation
Featuring: Medical Slave, Elise Graves
Format: MPEG-4
File Size: 310 MiB
Duration: 22 min 26 s
Resolution: 1280×720 (16:9)


Medical Slave is no stranger to being strapped to a medical table. It is, indeed, her safe space where her perversion is allowed to be expressed. Elise knows this and therefore takes great care in securing Medical Slave to her metal medical table, strapping her legs into the gynecological stirrups and her arms into the surgical arm restraints. With Medical Slave's bulging breasts connected to the Venus 2000 machine, her nipples are constantly getting sucked. Elise knows that Medical Slave has been super horny lately and therefore Elise wants to take her over the edge with a special toy that sucks Medical Slave's pussy lips into a clear cup for us all to be astonished by! This toy also has a small tongue that licks the suck-up pussy and clit with fervor! Medical Slave is made to feel at home with a gas mask and bubbler bottle. Can Elise cure Medical Slave of her horniness – or is she just making it worse?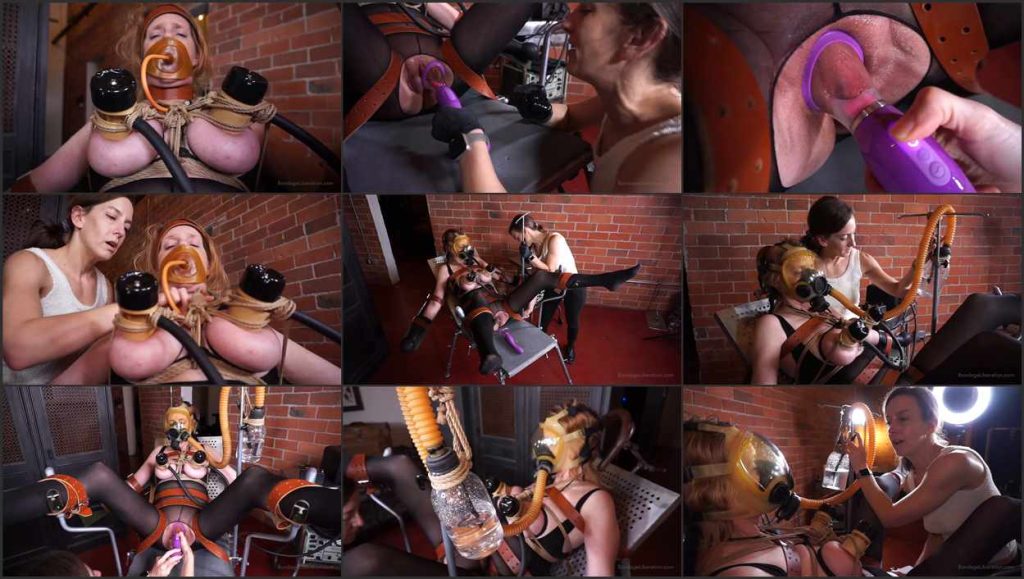 (Visited 1 times, 1 visits today)