Studio: Femdom Empire
Featuring: Sablique Von Lux
File Size: 1.15 GiB
Duration: 14 min 29 s
Resolution: 1920×1080 (16:9)


Amazon Goddess Sablique enjoys being cruel to submissive men and her favorite part of them to abuse is their oh so very sensitive balls. She has her wimpy little slave locked to her hoist and totally vulnerable to her ballbusting pleasure as she raises him off the floor. Sablique has absolutely no mercy for him as she remorselessly brutalizes his exposed gonads and why should she? This is so much fun for her! This is what gets her off and he is just her slave to abuse however she desires. She digs her nails into his tender balls, slaps and punches them, and delivers brutal ball crushing kick after kick square in the nuts. Her poor slave can't even fall to the floor as she has him strung up by the hoist. Until she tires of her sadistic fun, he will have to endure whatever testicular torment she dishes out.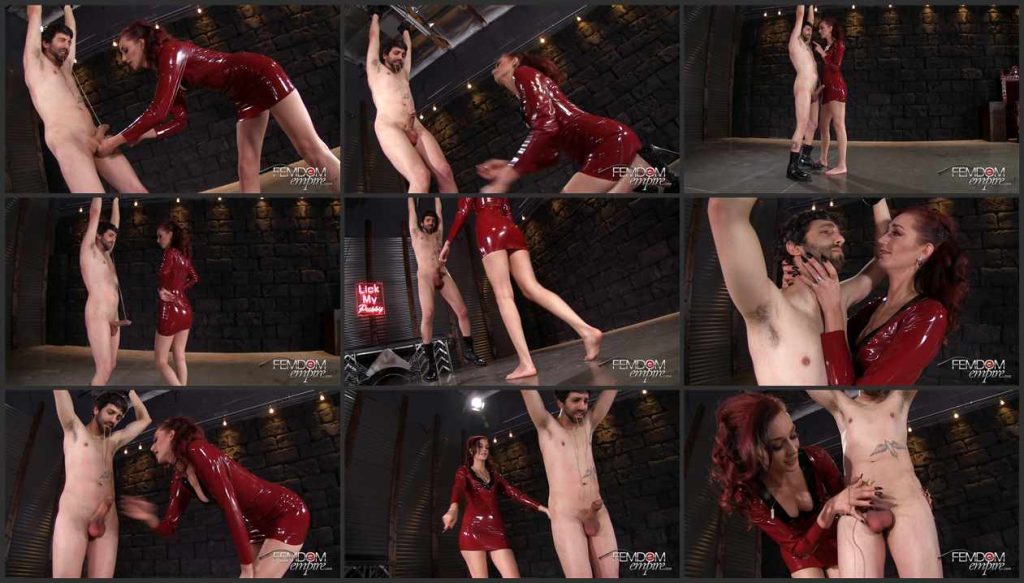 (Visited 617 times, 1 visits today)