File Name: stlla_ltvc_giantess_foot_slave
Studio: stellalibertyvideos
Featuring: Stella Liberty
Format: MPEG-4
File Size: 858 MiB
Duration: 12 min 52 s
Resolution: 1920×1080 (16:9)


You have been my online client for so long, it feels like I know you so well. We finally get the chance to meet in person, where I confess to you that I have the power to turn you in a tiny man, just like your biggest fantasy all this time. I blow you a kiss, and before you know it, you are toe-sized tall and my feet look so big and delicious! Kiss them and adore them for me, even if it will take the rest of your life. I offer to show you my mouth and pick you up so that you can see inside my mouth and imagine how soft sitting on my tongue would feel. But I decide it would be weird to eat you so I set you back down and tell you I have no way of returning you to your original size for now. Instead, climb inside my sandal and make a little home there as my personal live-in slave!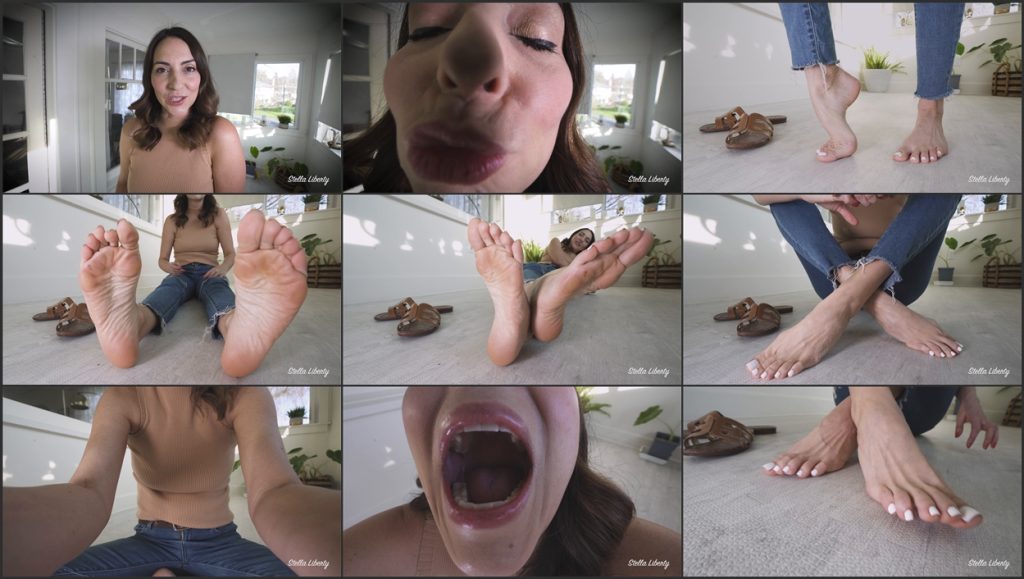 (Visited 157 times, 1 visits today)