File Name: stlla_ltvc_pedal_pumping_driver
Studio: stellalibertyvideos
Featuring: Stella Liberty
Format: MPEG-4
File Size: 586 MiB
Duration: 18 min 56 s
Resolution: 1920×1080 (16:9)


You can't control yourself when you see a hot woman in sandals driving a car. You're nervous because you called a ride service and you see that the driver is not only a woman, she is smokin hot. You didnt' get a chance to touch yourself this morning and you feel your dick getting hard already in anticipation of the chance to see some hot sandal feet. It is always a toss up right? Your driver pulls up and you get in. Her car is a mess and she drives like a crazy b but you can't take your eyes off her feet. She keeps asking you to sit back in your seat and put your seat belt on. You threaten to give her a bad review and she pulls over the car. She comes around to your door and opens it angrily and grabs you by the neck. She tels you that you will not give her a bad review and just for being a douche you can walk the rest of the way. You have a raging boner and can't be kicked out now so you plead with her and apologize and offer her $500 for the chance to kiss her feet as an apology. She agrees and starts to enjoy it but your dumb ass is about to cum and she finds you repulsive so kicks you out anyways.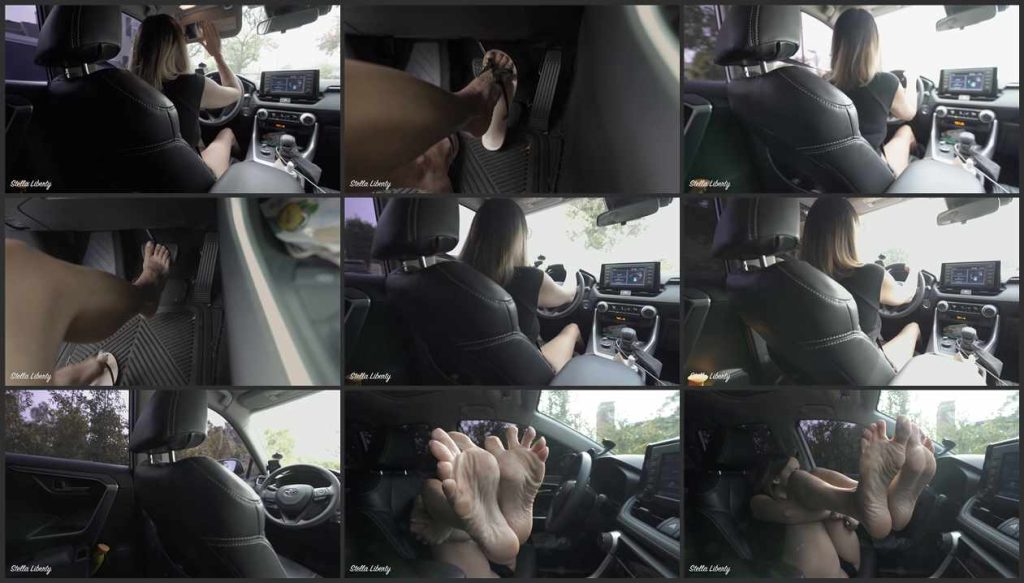 (Visited 372 times, 1 visits today)