File Name: crl_pce_ms_pierce_vs_kyla_the_cat
Studio: caroline-pierce
Featuring: Caroline Pierce, Kyla Keys
Format: MPEG-4
File Size: 280 MiB
Duration: 10 min 48 s
Resolution: 1920×1080 (16:9)


Dark haired, pale and curvy, Ms Pierce is a no-nonsense wrestler, and rather prim and proper. She's all about the wrestling and winning.
In contrast, blonde, tan and athletically built Kyla "The Cat" Keys, is wild, playful, and purringly sexually charged. And she is determined to make Ms Pierce her plaything.
Before the two even face off, Kyla is poking and pawing at Caroline. When she gets around to poking at Caroline's big booty, Caroline grabs Kyla's head and shoves her in for a classic booty smother. But Kyla The Cat actually enjoyed the attempted humiliation and claws Caroline's crotch from behind! And that's all BEFORE the match!
Ms Pierce doesn't stand a chance against Kyla The Cat's sexy feline moves, and gets put through the ringer. KOs, foot worship, foot groping, smothering, unintended arousal, Caroline is getting shown that she is, indeed, just a big booty play thing for the superior Kyla The Cat.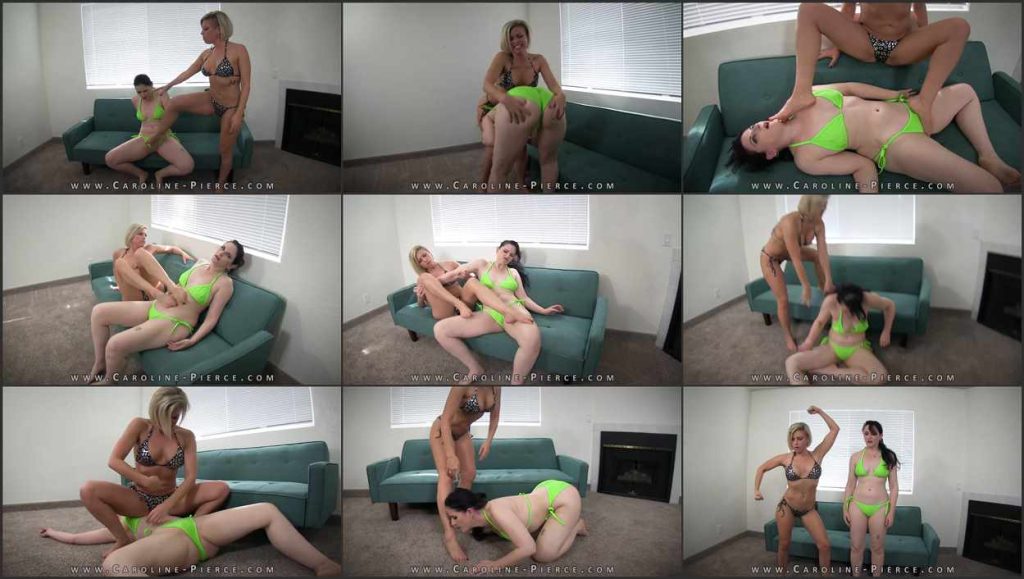 (Visited 85 times, 1 visits today)