File Name: crl_pce_the_pervy_neighbor
Studio: caroline-pierce
Featuring: Caroline Piercе
Format: MPEG-4
File Size: 276 MiB
Duration: 11 min 34 s
Resolution: 1920×1080 (16:9)


Caroline is enjoying a beaitiful day outside on her back patio. Topless, enjoying the warmth, relaxing and reading a book.
Then she senses a presence and realizes she's not alone.
Looking up, she sees her neighbor on her roof, being a creep and perving down at her.
She demands that he comes down and face her, and she is MAD.
The way she deals with her anger is to give him a choice: either he lets her split his ass apart and fuck him with a HUGE strap on cock, or he can refuse and she'll call the cops and have him kicked out of the building and possibly worse.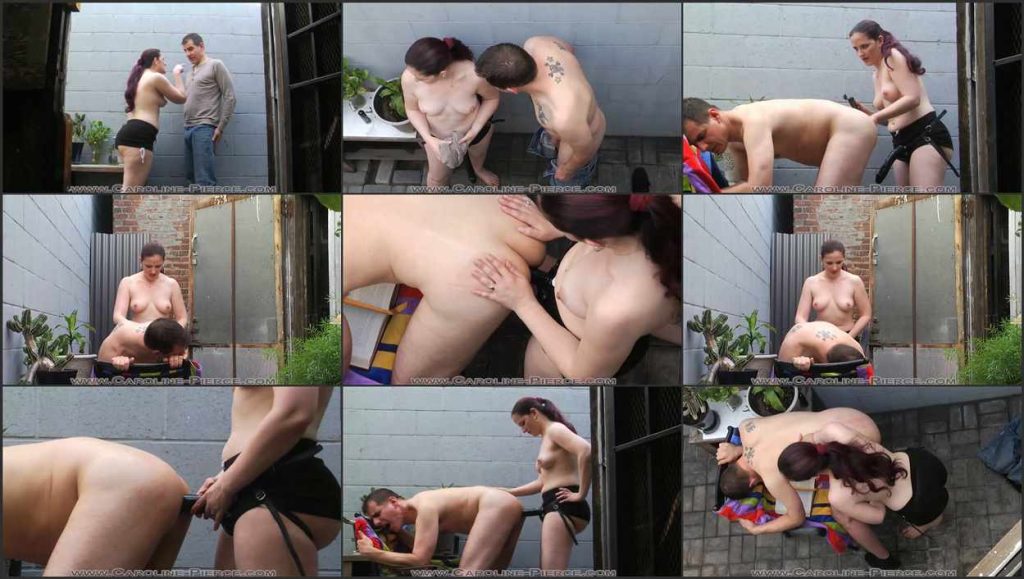 (Visited 111 times, 1 visits today)