File Name: bod_lib_on_sexy_strappado_caning
Studio: bondageliberation
Featuring: JimmyUSMC, Elise Graves
Format: MPEG-4
File Size: 130 MiB
Duration: 9 min 43 s
Resolution: 1280×720 (16:9)


I sometimes forget that I have a sadistic side. It isn't until I come into contact with a receptive person that I am able to sink into my sadism and really enjoy another person's suffering. It certainly helps when that person is Jimmy, as his adorable moans and muffled cries of pain are quite effective at jump starting my sadistic side. Dressed in a sexy mesh corset, a leather arm binder, neck corset and head harness, Jimmy has his arms in a strict strappado position, leaving his ass exposed for the taking. My implement of choice is a light, flexible cane. This creates an extremely stingy sensation, which is perfect for relentless caning on Jimmy's perfect bubble butt.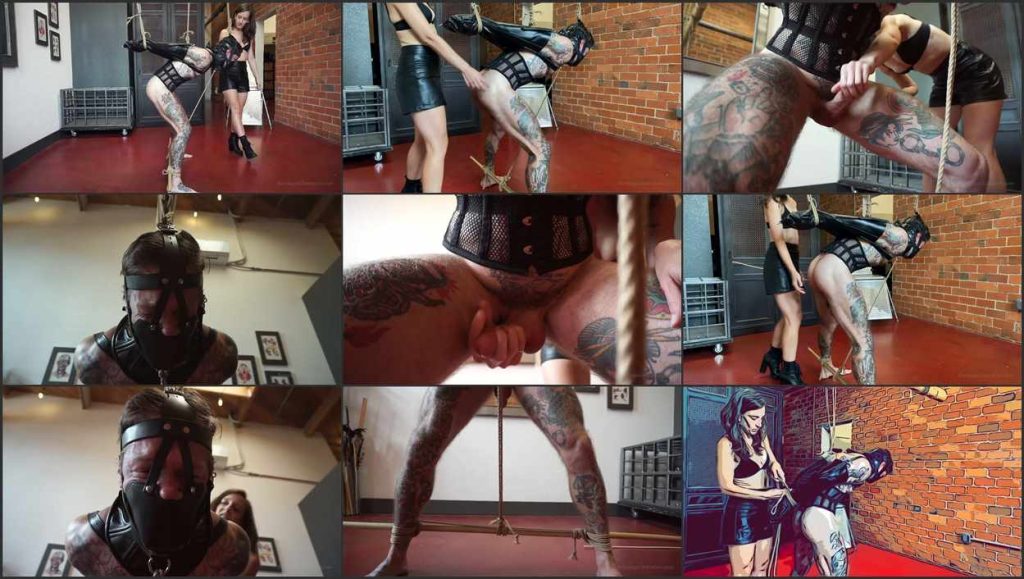 (Visited 387 times, 1 visits today)