File Name: crl_pce_sly_foot_worship_at_the_office
Studio: caroline-pierce
Featuring: Caroline Pierce
Format: MPEG-4
File Size: 162 MiB
Duration: 6 min 16 s
Resolution: 1920×1080 (16:9)


You've always wanted to sneak in a bit of kinky play time at work, during work hours, so I finally arranged for it to happen!
I see you followed the instructions that I sent you that told you to come into my office while no one was looking and then hide under my desk.
So now, with my office door open to the busy office right outside, I'm going try to get back to work and you…well… you are going to stay hidden under my desk and worship my feet like the naughty foot perv you are! And no one else is has any suspicion what we're up to!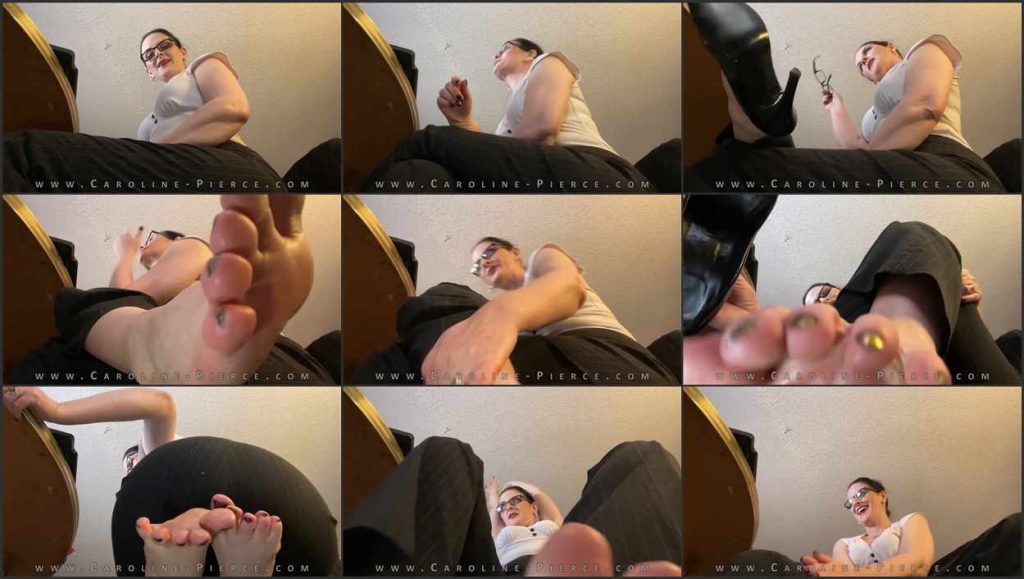 (Visited 91 times, 1 visits today)