File Name: the_shooting_game_cr_ms
Studio: Cruel Unusual FemDom
Featuring: Lady Cheyenne
Format: MPEG-4
File Size: 44.4 MiB
Duration: 4 min 1 s
Resolution: 640×480 (4:3)


Lady Cheyenne has her slave strapped down to a bondage bed. She demands the slave jerk off. There is a catch. She has circled his mouth with a zero and made marks 1 through 20 from his neck to his groin. The higher the slave shoots, the less he'll be punched in his empty ball sac afterwards. If the slave can shoot his male filth into his mouth, he'll get zero punches to his balls. If the slave can't shoot his cum past his groin, he'll get a whopping 20 punches to his empty ball sac. The slave is so nervous as Cheyenne watches him jerk off. She has her hand balled up and is ready to punch. The slave ends up shooting his cum somewhere between 0 and 20. Cheyenne enjoys delivering every brute blow to his empty, helpless ball sac.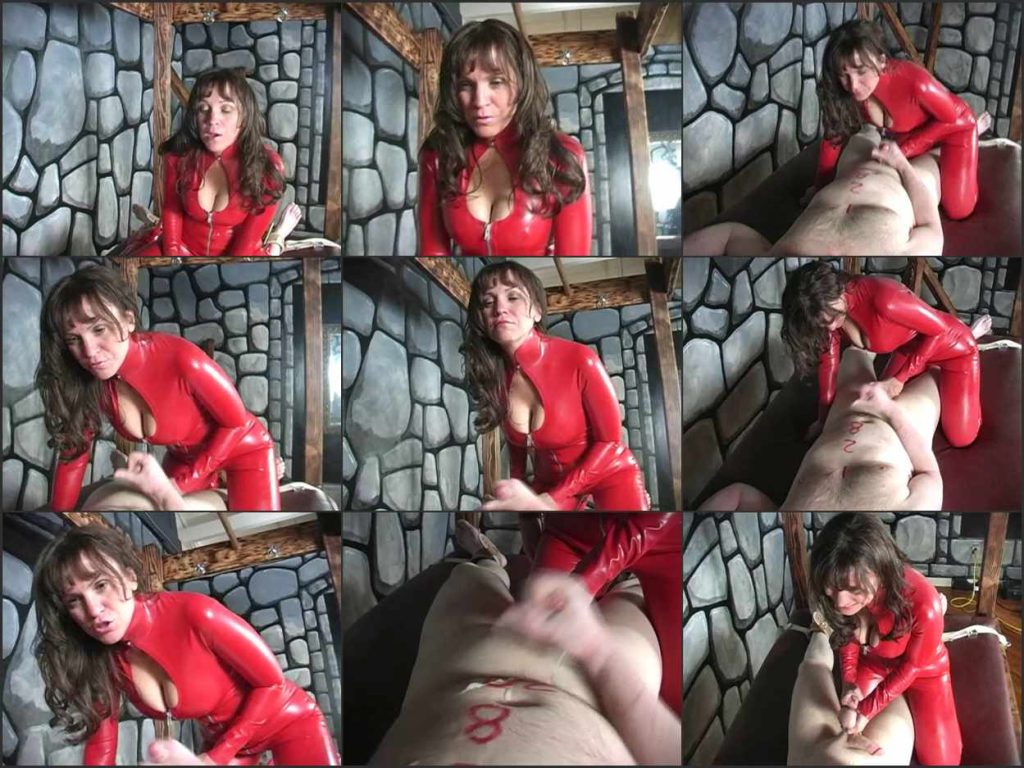 (Visited 79 times, 2 visits today)