File Name: slave_balls_tug_of_war_cr_ms
Studio: American Mean Girls
Featuring: duchess dani, queen quenzi
Format: MPEG-4
File Size: 591 MiB
Duration: 8 min 32 s
Resolution: 1920×1080 (16:9)


The Mean Girls just received a new gift from one their slaves. It's a "ball parachute" that you can hang weights from or pull on and it will squeeze tighter and tighter around the balls trapped inside. But this isn't a typical ball parachute this one is even more sinister because the inside is lined with spikes! The Mean Girls love having slave contests so they thought it would be really fun to make the slaves play ball tug-of-war while wearing the spiked ball parachutes! Duchess Dani has the younger smaller slave representing her and Queen Quenzi has the bigger but older slave. Each of them wants their slave to be the winner. To motivate them to pull their hardest the winning slave gets a reward like the chance to kiss his owners ass and the losing slave will be punished.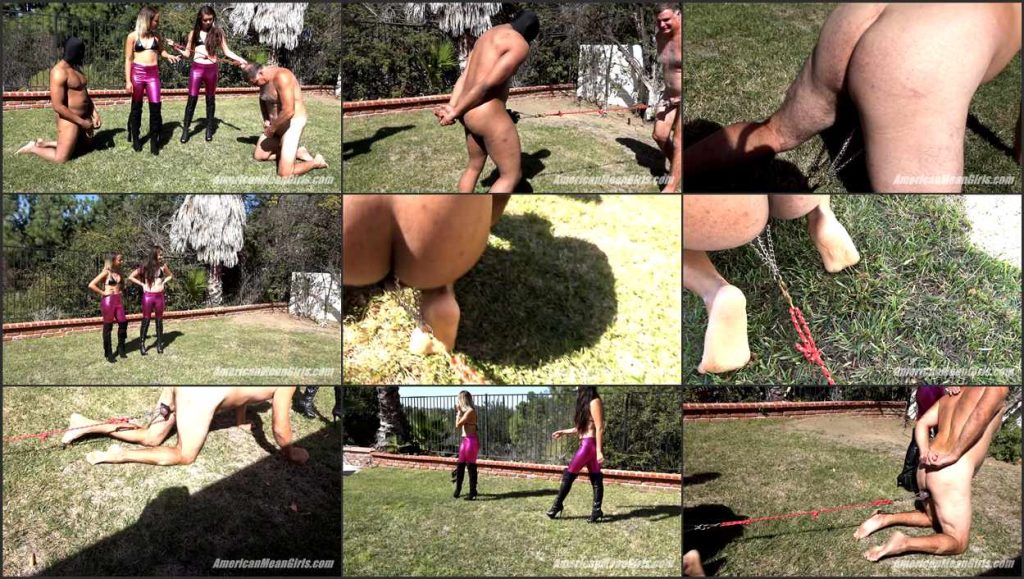 (Visited 91 times, 2 visits today)