File: face_slapping_prisoner.mov
Size: 246 MiB
Duration: 9 min 50 s
Format: MPEG-4
Video: 1920×1080 (16:9) at 25.000 fps
Audio: AAC LC at 80.0 kb/s 1 channel(s), 44.1 kHz Language: en

My friend Master and I just got back from the dungeons. We were exactly in the "INTERROGATION ROOM" to extort information from an inmate on unclear facts happened last weekend. At a certain point a strange noise from next cell caught our attention. Prisoner number 111 managed to open his cell with a tool. It seems strange, hard to believe. This is the same amazement that my friend and I had when we saw the scene of this slave climbing the exit stairs hoping not to be discovered. But something in his crazy plan went wrong. No one can afford to escape from the dungeons of Femdom Castle in Rome. None of my slaves in detention can afford to shorten his term of confinement !! And this time a bitter price will be paid by this filthy worm. After we tied him to the hoist with a steel rope together with Master Marcus we begin to fill his face with strong slaps and we will stop only when his face will actually change!!! He will bitterly regret this insane act and very soon prisoner number 111 will be placed on the black list of the "INTERROGATION ROOM". We are really curious to find out all the details of his insane plan … and of course we like to obtain this information with unorthodox methods that cannot be shown to anyone ….
———–
Io e il mio amico Master siamo appena tornati dalle prigioni sotterranee. Eravamo esattamente nella "INTERROGATION ROOM " per estorcere informazioni ad un detenuto su fatti non ben chiari , accaduti lo scorso weekend. Ma ad un certo punto uno strano rumore della cella accanto ha attirato la nostra attenzione. Il prigioniero numero 111 è riuscito ad aprire la sua cella con un arnese . Sembra strano , difficile da credere . Questo è lo stesso stupore che abbiamo avuto io ed il mio amico quando abbiamo visto la scena di questo schiavo che saliva le scale d'uscita con la speranza di non essere scoperto . Ma qualcosa nel suo folle piano è andato storto . Nessuno può permettersi di fuggire dalle prigioni sotterranee del Castello Femdom di Roma . Nessuno dei miei schiavi in detenzione può permettersi di accorciare la durata della sua reclusione !! E questa volta verrà pagato un amaro prezzo da questo lurido verme. Dopo averlo legato al paranco con una fune d'acciaio insieme a Master Marcus inizieremo a riempire la sua faccia di forti schiaffi e ci fermeremo solo quando il suo volto avrà cambiato tutti i connotati… nessuno escluso!!! Si pentirà amaramente di questo insano gesto e molto presto il prigioniero numero 111 verrà inserito nella lista nera della " INTERROGATION ROOM ". Siamo davvero curiosi di scoprire tutti i dettagli del suo folle piano …ed ovviamente ci piace ottenere queste informazioni con metodi poco ortodossi che non possono essere mostrati a chiunque….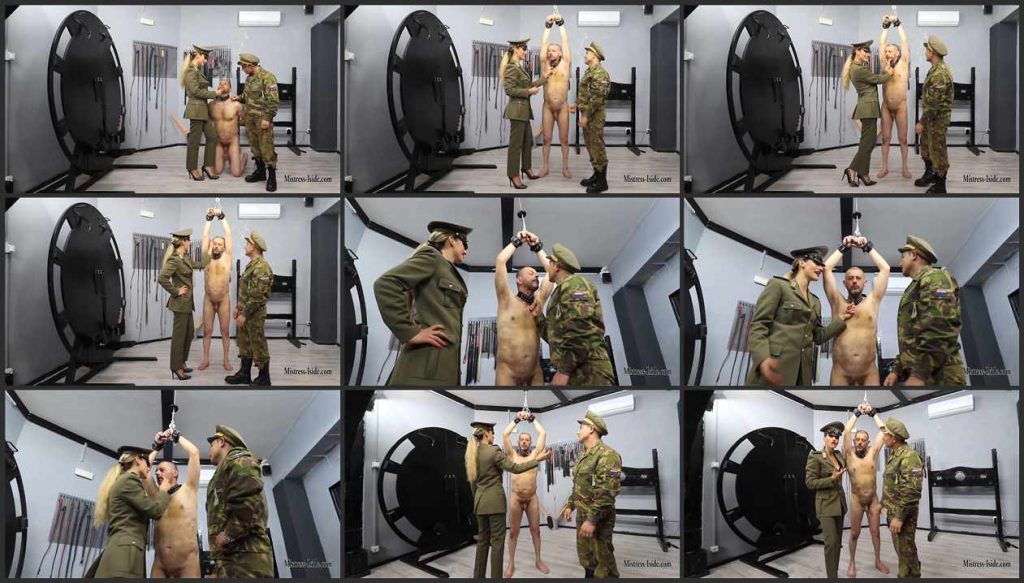 (Visited 738 times, 1 visits today)