File Name: armpit_addiction_pov_tess_cr_ms
Featuring: Mistress Tess
Format: MPEG-4
File Size: 454 MiB
Duration: 10 min 17 s
Resolution: 1920×1080 (16:9)


I'm back from My lengthy shopping trip, having bought plenty of designer items on your credit card. And here you are, waiting for Me, ready to lick My sweaty armpits clean after My arduous days' work. I specifically didn't wear deodorant knowing I have you as My official armpit licker. That's right, whenever I arrive home from now, whether it be from the gym or a club or fucking another man, you'll be here waiting to lick every last drop of sweat from My armpits, like a good little armpit licking bitch!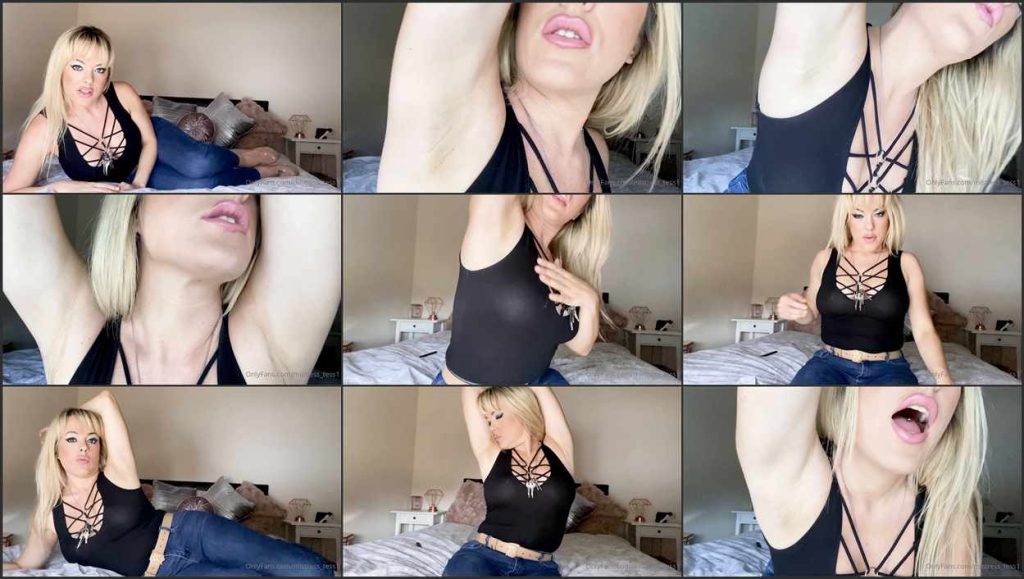 (Visited 113 times, 1 visits today)